Contact Us

861350658749






info@hdfdoorskin.com

Welcome to Horford door skin factory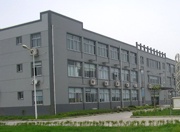 Profile
Established in 2000, we are a Sino-HONGKONG joint venture company.

As one of the leading manufacturers, we specialize in HDF doorskin ,moulded doorskin,, veneered door skin,MDF molded door skin,door panel, melamine door skin. Benefiting from our rich building material knowledge, our sales network and expertise, we provide various products such as PVC doors / door skins, door frames, wooden staircases, decorative glasses and skylights.

Over the years, we have become a well respected company with our main sales office located inZheJiang , and attracted more than 1,000 employees in joint factories in , Shandong, Zhejiang and Yunnan provinces in China.

We are also able to provide a wide range of services for our clients across major countries around the world. We welcome traders and manufacturers from every region of the world with positive outcomes to develop mutual co-operation.